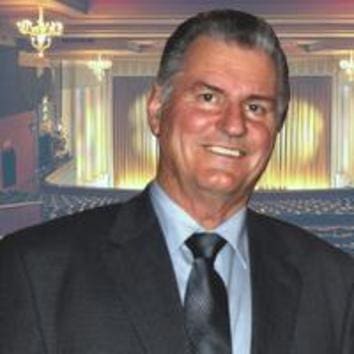 The Founder Of Aged Care Music Resources
Graeme comes from a long career in aviation operating Boeing 727 and Boeing 747 as a professional Flight Engineer, never imagining he would ever be connected with the aged care sector.
His story 'The Music of John Sidney An Aviator's Passion' is an engaging story where you will discover how a chance meeting of one incredibly talented pianist from Tasmania completely changed his direction in life.
Driven by the knowledge that music makes a world of difference to the elderly, Graeme has spent the past 12 years spreading the word about music's value, producing and recording the music of Australian artists, and creating music-based resources for use in aged care.
During this time he's travelled the length and breadth of Australia visiting aged care and retirement facilities in order to meet and talk with residents, carers, therapists, and activities and lifestyle coordinators to learn more about their needs.
Wanting to benefit individuals on a whole-person scale, Aged Care Music Resources draws on the expertise of diversional and music therapists as well as a range of other professionals to design, develop and produce high quality and hard-working music resources.
The aim is not only to provide easy listening and entertainment for the elderly, but also to support aged care professionals in their delivery of varied movement, mental-stimulation, memory and recreational sessions by creating a range of resources that are easy for therapists and coordinators to use, and wonderful entertainment for the people in their care.