All prices are in Australian Dollars and include GST and postage within Australia and New Zealand. A 'postage top-up' may be required to other overseas destinations.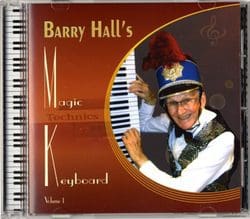 BARRY HALL'S MAGIC KEYBOARD
The electronic keyboard is virtually an orchestra at the player's fingertips … and it is with orchestra that Barry Hall has created his album of well-known music, from popular classics to rousing sing-a-longs and instrumental favourites. You'll be amazed at the variety of instruments Barry has been able to coax from what he calls his magic keyboard, a Technics KN7000.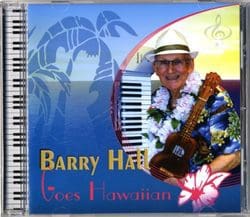 The name 'Hawaii' conjures up visions of vivid-blue seas, golden sands, hula girls and swaying palm trees. Island music has been a love of Barry Hall's since childhood when he learned to play the ukulele. So, with this tiny instrument and his magical keyboard he will take you across the Pacific with a collection of traditional South Sea Island melodies complete with the sound of the ocean crashing onto the beach. It's a musical treat for all.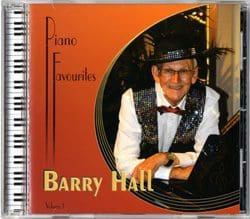 They say that variety is the spice of life and variety is what you get with barry Hall's sparkling piano arrangements in this album of all-time popular songs. These are classics which you'll know and love, so sing along with Barry or just sit back and reminisce. You're sure to enjoy this musical treat.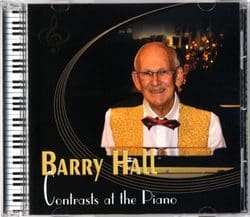 From the lively excitement of the Magnificent Men In Their Flying Machines to the quiet reverence of You Raise Me Up, this versatile collection showcases 14 contrasting piano styles culminating in the energetic jazz samba, Contrasts. ENJOY!