Email: 8th July 2014
Hi Graeme,
We received our wonderful CDS last week and just wanted to commend you and your team on such a wonderful and professional job.They are worth every cent. I have wished for something like this since I commenced this job 11 years ago. The residents love the music and the first time I played them we had a few gentlemen up and dancing and the ladies loved to watch them while singing along to the music. Once again thank you and I am so grateful I took the opportunity you offered us. Now we do not have to rely on a volunteer piano player to enjoy the best of sing a long tunes.
Kind Regards
Melissa Delaney and the residents of Moyne Aged Care Plus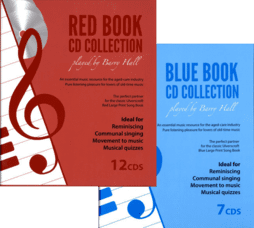 Email: 9th July 2014
Best of luck with your new project and I am happy for you to use my email as a testimonial.You deserve the praise.
Thanks again and please keep in touch with me regarding any of your future ideas that will be relevant to my role in Aged Care.
Kind regards
Melissa Delaney