Please note, Ulverscroft no longer sell these songbooks from their office in Australia. Instead, you will need to purchase them online directly from The Reading House online shopping cart. Prices for their books are in UK Pounds, and the conversion to any currency will be the exchange rate at the point of purchase.
Ulverscroft's postage charges to post to Australia from the UK is UKP5 per book however, the postage charge is capped at UKP50 for large orders.
To purchase these songbooks, follow this LINK to The Reading House online shopping cart.
It is also worth contacting John Gregory in New Zealand as he has the Ulverscroft songbooks and sheet music books on hand. John's contact details below.
Our Books of CDs provides the music to back all the songs in the Blue and Red Large Print Songbooks however you will need to contact Ulverscroft for the books with lyrics and sheet music: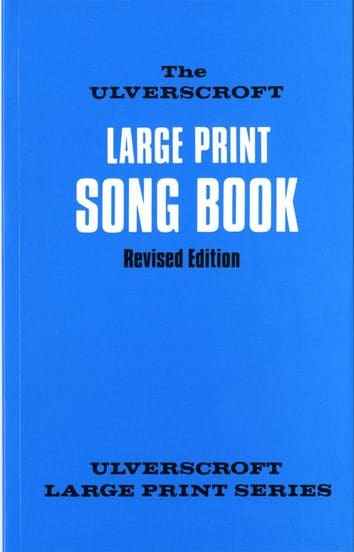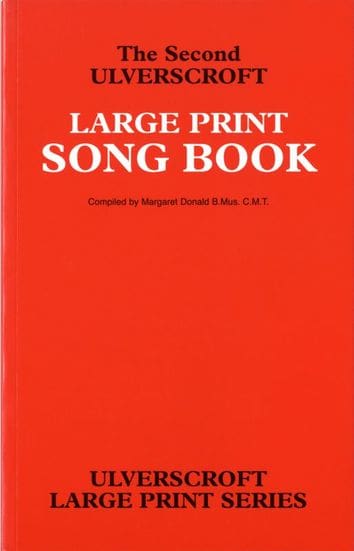 Rob Dawson
Ulverscroft Large Print (Australia) Pty. Ltd
Telephone (02) 9436 2622 Fax (02) 9906 5379
John Gregory
Ulverscroft New Zealand
15 Haggitt Street
Feilding 4702
New Zealand
Telephone 027 320 5110
www.ulverscroft.co.nz